GUEST REVIEW of Coach Love by Liz Crowe
Labels: Book Reviews
·
Posted by Drue
at 9:57 AM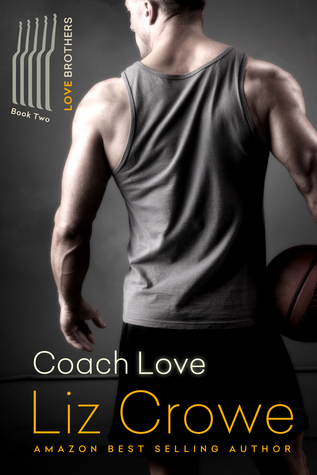 A Family Saga with humor, heat and heart--not to mention beer, bourbon and basketball!
The smoldering intensity of first love ~ the forbidden fantasy of temptation ~ the cold hard facts of real life.
When one man's hopes are dashed apart in a split second after years spent chasing a dream, he returns home to Kentucky furious at the world and everyone around him.
Kieran Francesco is the middle son of the volatile, tight-knit Halloran-Love family. His role as peacemaker and the one true athlete is well established. He now faces life devoid of the sport he adores after a horrific, career-ending accident, which places him in a new and entirely uncomfortable position: that of the brother with no future.
Over the course of a few tumultuous months Kieran is plunged back into life at the center of the Love family, where he must cope with one self-destructive brother, one ill-timed reconnection to an old flame and a series of bad choices that land him in more trouble than he'd ever known existed.
Have you ever been in a toxic relationship well meet Kieran Love, ex-pro basketball player forced to retire due to injury and his high powered lawyer fiancé, Melinda.
The author really created a hands down not nice character in Melinda that both men and women can relate to. Ms. Crowe wrote her as being very strong and at the same time weak. And though I personally didn't like Melinda I did feel her bitchy character added to the story by creating lots of conflict and interesting moments.
Kieran is someone that I really relate to. It is hard trying to always be the good, perfect son. I love how his mentally falling apart because of his job situation and damaged body was written. It showed angst as well as the despair that there is no solution.
Dominic, Kieran's younger brother plays a big part in this story and according to the ending it appears he will have his own book. At least he better or I will always wonder what happened next.
I do enjoy a good twist to a story so in comes Kieran's only love from his youth, Cara. Ironic that she happens to be his physical therapist. Yes even more complications she is engaged to a lawyer. This relationship actually creates a very shocking ending to this book. I predicted part of the ending but no way did it come about as I thought and I really loved the impact of the events that left me with no solution for one and a HEA for another.
I am looking forward to the next book and kudos to the author! This book really was a much smoother read than the first book to this series.
I was given this ARC for an honest opinion.
Guest Reviewer Teri of Sportochick's Musings gives
Coach Love 4 Stars