REVIEW – Essence of Time by Liz Crowe
Labels: Book Reviews, Heidi's Reviews
·
Posted by Unknown
at 9:00 AM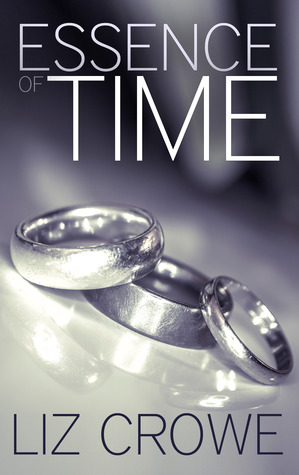 Book Title - Essence of Time
Author - Liz Crowe
Stars - 4
Buy Link – AMAZON
For years, Rob Frietag has resisted anything resembling a true emotional connection, preferring instead to explore life, and his own desires, without committing to anyone for very long. The reason remains known only to a few, among them Jack Gordon, his college cohort in female conquests, and life-long friend. At thirty-seven, while he is close to achieving his career goal, head chef at a five-star restaurant in Chicago, he is still very much alone.

After an intensely emotional relationship with Suzanne Baxter in Ann Arbor, Blake's heart is left shattered. Completely broken by what he believes was his one true love, he arrives at a Chicago food and beer festival, prepared to drink his sorrow away. When the two men meet, their lives change forever. But time is of the essence. When Rob acknowledges his true feelings, he will stop at nothing to keep them together, including finding a surrogate mother for the child Blake so desperately wants.

Lila Warren is recovering from a nasty divorce, needs cash and believes carrying their baby will fulfill her in ways marriage never did. None of them could suspect that the connection they share would provide the final emotional key to their life-long puzzle.

When Rob s secret is revealed, time becomes the one luxury they don't have, setting in motion a chain of events that destroys the fragile illusion of happiness for them, and everyone who loves them.
This book through me for a loop. I should have known better and grabbed some tissues, but when this book took a left turn, I was utterly unprepared for the fallout. This is a great read, and we get to glimpse some of the familiar faces you meet in the other books. If you are looking for a book to give you a massive book hangover, this is it.
Rob is friends with Jack Gordon and some of the other characters from his adventures. They met in college, partying and whoring through all the ladies. But Rob has a secret. For his entire youth had been spent in hospitals, getting life saving poison shot through his little body. In remission, he knows he is on borrowed time. This keeps his heart out of things, God knows when his library book will come due.
Blake is Sara's brother. He has come home to work as a brewer, and he has a gift for that. He becomes extremely successful at his job, lifting the brewery to new heights with his creative suds. But the one thing he really wants is the sales distributor named Suzanne. She is everything he has ever wanted, except for the married part.
Rob finds himself enraged when he realizes that Suzanne is being beaten by her husband. In a moment of weakness, he takes her on the brew floor. He is quickly falling for her, but she knows the score. She is damaged and Blake is too good for her. When his strength forces her to own her life, a tragic set of circumstances leaves her reeling. Blake loves her more than anything, but she knows she has to make him go. He spirals down the rabbit hole, but finds himself at a beer expo in Chicago, drunk out of his gourd, and Rob brings him home to sober up.
Rob's life took a turn at the end of college. He decides to study cooking in France. After love with women, here he finds Rene, who shows him what the love between two men can be like. For a time he is happy. But he can't love Rene like he should, and news from home has him heading to the states. He meets Blake at that festival, and is very unsure of everything.
It takes some self discovery for the two men to come together, but love does seem to shine on them. Rob wants a child, to makes them a family. When they meet Lila, there world seems to begin to make sense. They fall for her, but then the universe comes crashing down. This is where the book takes you on such an incredible journey, I can't even begin to explain. The heart wrenching journey will bring you to your knees and spit you out. There is no way to begin to be ready. Do not read this out in public. The gut wrenching story needs to be experienced, and the bawling will not be pretty.
This one destroyed me. But it will yank you down a path that just might make you stop and think about your own life. I know it did for me. Well worth the pain, this is one book anyone who loves an epic tale must read. Be warned, you won't be the same afterwards.
Heidi gives Essence of Time