REVIEW–Coach Love (Love Brothers #2) by Liz Crowe
Labels: Book Reviews, Lindsey's Reviews
·
Posted by Unknown
at 10:00 AM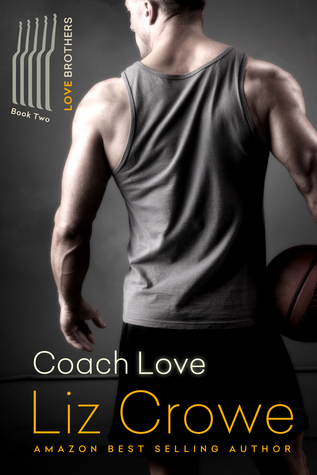 Book Title - Coach Love (Love Brothers #2)
Author - Liz Crowe
Stars - 5
Buy Link – AMAZON
A Family Saga with humor, heat and heart--not to mention beer, bourbon and basketball!

The smoldering intensity of first love ~ the forbidden fantasy of temptation ~ the cold hard facts of real life.

When one man's hopes are dashed apart in a split second after years spent chasing a dream, he returns home to Kentucky furious at the world and everyone around him.

Kieran Francesco is the middle son of the volatile, tight-knit Halloran-Love family. His role as peacemaker and the one true athlete is well established. He now faces life devoid of the sport he adores after a horrific, career-ending accident, which places him in a new and entirely uncomfortable position: that of the brother with no future.

Over the course of a few tumultuous months Kieran is plunged back into life at the center of the Love family, where he must cope with one self-destructive brother, one ill-timed reconnection to an old flame and a series of bad choices that land him in more trouble than he'd ever known existed.
I jumped into this book right after reading the first Love Garage. This is the second book in the Love Brothers series and continues the story of the Love family. This story focuses on Kieran the middle brother that everyone feels he is the perfect son, but every one is so very wrong. Kieran's life is turned upside down when he receives a career ending injury and has to find a new career. We do get a little bit more insight into Dominic another of the Love brothers through out this story. By the end of this book my heart was so broken for poor Dominic. This book was a crazy brother infused story of dealing with life, love and being accepted for who you are.
Lindsey gives Coach Love (Love Brothers #2)