REVIEW – Coach Love (Love Brothers #2) by Liz Crowe
Labels: Book Reviews, Drue's Reviews
·
Posted by Unknown
at 11:00 AM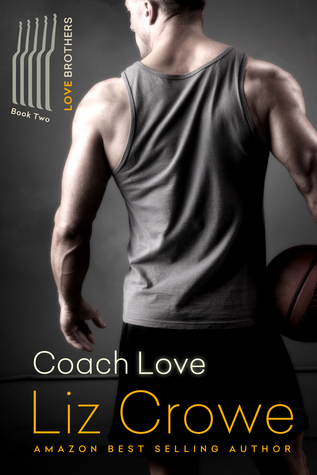 Book Title - Coach Love (Love Brothers, #2)
Author - Liz Crowe
Stars - 5
Buy Link – AMAZON
A Family Saga with humor, heat and heart--not to mention beer, bourbon and basketball!
The smoldering intensity of first love ~ the forbidden fantasy of temptation ~ the cold hard facts of real life.
When one man's hopes are dashed apart in a split second after years spent chasing a dream, he returns home to Kentucky furious at the world and everyone around him.
Kieran Francesco is the middle son of the volatile, tight-knit Halloran-Love family. His role as peacemaker and the one true athlete is well established. He now faces life devoid of the sport he adores after a horrific, career-ending accident, which places him in a new and entirely uncomfortable position: that of the brother with no future.
Over the course of a few tumultuous months Kieran is plunged back into life at the center of the Love family, where he must cope with one self-destructive brother, one ill-timed reconnection to an old flame and a series of bad choices that land him in more trouble than he'd ever known existed.
Wow after Love Garage I thought I had things all figured out, oh boy oh boy was I wrong.
Kieran Love, the perfect son, the perfect brother, or so everyone thought, until life messes with him and he takes on some bad habits to deal with it. When Kieran ends up in a local bar drowning his sorrow's he runs into his first love, who is engaged to the man of her dreams, its not their first run in, but its one that will set into motion events that will ultimately bring them closer together, but not before it drives them further apart.
Cara's life is perfect, she is about to marry her dream husband, or is she? So what if they have a few things to work through. Cara believes the trade off of things that are great vs. things that are not is worth it, she's thankful for what she has, until some events bring to light how wrong she is, including Kieran Love.
This series is written in true Liz style, which means everything does not happen the way you think it would or should, and there are things that happen that just have you going WTF! Its great, awesome and keeps you wanting more.
In this installment we also get to know Dominic Love a bit better and I cannot wait for his book, Love Brewing set to release in March, I have a feeling its going to be the best one yet.
Drue gives Coach Love (Love Brothers, #2)