REVIEW–Body (Trinity Trilogy 1) by Audrey Carlan
Labels: Book Reviews, Christine's Reviews
·
Posted by Unknown
at 9:00 AM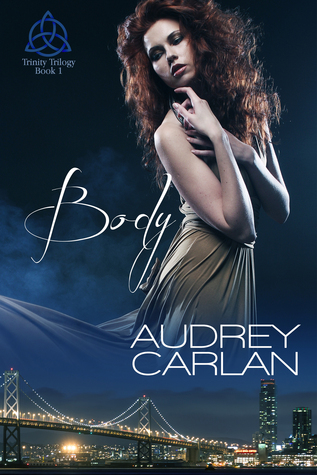 Book Title - Body (Trinity Trilogy 1)
Author - Audrey Carlan  
Stars - 4
Buy Link – AMAZON
Men ruin women.
Especially men like Chase Davis. Good looking, intelligent, rich and powerful. I never stood a chance.
I didn't want to want him.
I didn't want to need him.
I didn't want to fall for him.
He wouldn't take no for an answer, and I let him consume me. Arrogant, confident, controlling, demanding … intense.
When he entered my life, I was finally healing after having barely survived the men of my past. My soul sisters told me to take a chance. To let someone in. I let him in, and he surrounded me with a light so bright I was blinded by the truth...
Men don't ruin women. They devour them in every way that counts.
Warning: This book is designed for audiences 18+ due to language, graphic sexual content, and themes that some may find disturbing. BODY is book 1 of a three-part trilogy. Book 1 has a "Happy for Now" type ending.
This book was awesome it was a little slow for me in the beginning but once I got into it I really enjoyed the story. Gillian has a troubled past and she has a hard time letting men in especially Chase a billionaire who is trying to woo her and she doesn't know what to do. The sex is hot the emotions are strong and the mystery is heart racing. It really picks up near the end and you want to know what's going to happen. The story is left on a bit of a cliffhanger which left me wanting book 2 right now! I really enjoyed this book and would recommend it to people if you like the billionaire man/middle class woman type of romance.
Christine gives Body (Trinity Trilogy 1)