REVIEW–Lessons In Forever by Julie Raust
Labels: Book Reviews, Deborah's Reviews
·
Posted by Unknown
at 4:01 PM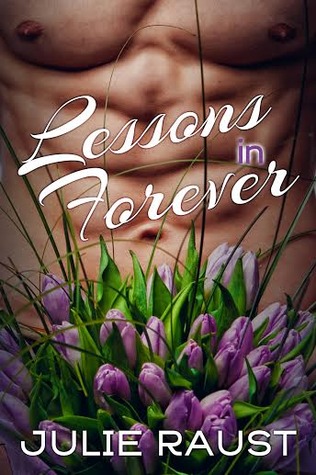 Book Title - Lessons In Forever
Author - Julie Raust
Stars - 4
Buy Link – AMAZON
Widowed at a young age, Rachel Halson has spent the last 20 years as the ultimate mother, volunteer and picture-perfect good girl—and she's had enough. Now she wants to experience all things sexual. The only problem is that Rachel's not sure she has it in her; fortunately, that changes the instant she meets Detective Mitch Lang.

Mitch is gruff, demanding and definitely not the type to break in a mild-mannered homemaker from Wyoming. However, after one taste of her, Mitch finds he wants nothing more than to teach the lovely Miss Halson all the naughty things he can do to her in his bed.

Luckily, Mitch and Rachel both want the same thing—sex. No strings, no emotions, just hot, wild sex . . . and lots of it.

But when casual begins to feel like commitment and a dirty cop threatens their relationship, Mitch and Rachel must decide if what they have is actually worth fighting for.

Warning: This book contains a mature sexy, alpha male hero who knows how to make a curvy woman scream in bed, on a table, against a wall, on the floor and anywhere else he pleases. Its spicy sex scenes may be too hot for some to handle, and there's no lack of four-letter words. Luckily one of them is 'love'.
Lessons in Forever by Julie Raust was a great read that had my heart breaking toward the end. Just when she thinks she is getting her life together and taking charge of her sexuality, Rachel is almost arrested for prostitution. She meets a hunky detective and the sparks fly right off the bat.

This couple comes together for one reason and soon learns that they do not want to be apart for any length of time. Their trust and love will be tested in this story.

I give this book 4 stars. It was very hot and entertaining. If you are in the mood for a quick read, this may be just the thing you need to feed your reading addiction.
Deborah gives Lessons In Forever