REVIEW–No in Between by Lisa Renee Jones
Labels: Book Reviews, Lindsey's Reviews
·
Posted by Unknown
at 9:00 AM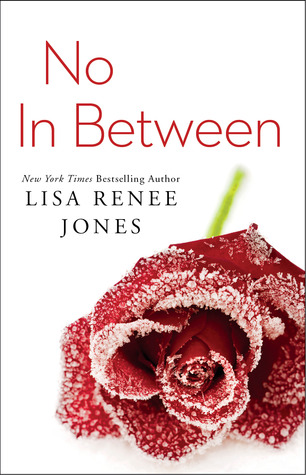 Book Title - No in Between
Author - Lisa Renee Jones
Stars - 5
Buy Link – AMAZON
The fourth in the Inside Out erotic romance series by New York Times bestselling author Lisa Renee Jones, this steamy novel resolves Chris and Sarah's relationship and leads into Mark's story.

"Chris and I have faced our demons and bared our souls to one another in Paris. Now that we are back home in San Francisco, I want to believe that nothing can tear us apart. Not Ava's accusations against me to the police, or Chris's fear that he will destroy me as he feels he did Amber. And not Mark, who was once too intimately a part of our lives, and who I can see crumbling inside out. He believes he is invincible, just as I want to believe Chris and I are invincible. We have to be invincible. We need each other too much for any other ending."
This is the fourth book in the Inside Out series. Chris & Sara are still working through their relationship and their demons. Sara is on edge and feels like life is out of her control and she doesn't know how to deal with it. Chris is struggling to keep a hold on his inner issues and looks for Sara to help him make it through and keep him from looking for the hurt that he uses to deal with his pain. Mark is barely making it by with the lose of Rebecca and his mom being sick. He is trying to keep his hard facade when in fact he is losing his battle to not show how he is really feeling on the inside. There is more insight into the Rebecca case and keeps us guessing who was involved and where is Rebecca's body is at. Another great read by Lisa and I'm ready to read the next books in this series.  
Lindsey gives No in Between